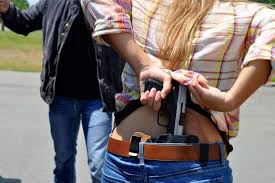 Personal protection concerns one's private life, relationships, emotions and property. That is the action of protecting someone or something, or the state of being protected and prevents someone or something from suffering harm or injury.
Drills
Videos
Understanding Sight Alignment & Sight Picture in the context of Defensive Shooting.
The Balance Between Speed and Precision
How to Use the Compressed Surprise Break | JEFF COOPER'S DEFENSIVE PISTOLCRAFT
Personal Defense Tips - Firearms Training Log Book
Massad Ayoob Finding Danger Signs
Massad Ayoob Awareness Street Smarts
Massad Ayoob On Self-Defense and First Aid
Massad Ayoob "Judicious Use Of Deadly Force"
Massad Ayoob on Stand Your Ground Laws"
Massad Ayoob shatters gun fighting myths & preconceptions"
Learning from a video by Rob Pincus