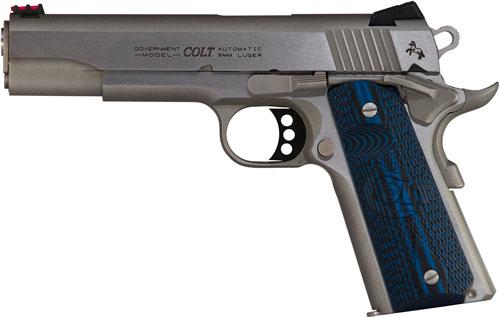 1911 John Browning's Masterpiece
The John Browning design was chosen on March 29th, 1911 the official sidearm of the Armed Forces of USA. Colt manuafacturing produce this .45 automatice pistol, along with other companies for our Armed Forces.
The report of the evaluation committee (taken from 'The .45 Automatic, An American Rifleman Reprint', published by the National Rifle Association of America) released on the 20th of March 1911 stated :
"Of the two pistols, the board was of the opinion that the Colt is superior, because it is more reliable, more enduring, more easily disassembled when there are broken parts to be replaced, and more accurate."